Staff Profiles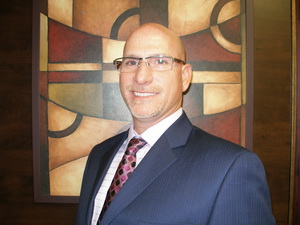 DONALD FLACK CFP, CLU, CH.F.C, FCSI, CIM
Ext. 1080
Owner - HFG
Investment Advisor/Portfolio Manager - ACPI

Don has been an Investment Advisor with Aligned Capital Partners (ACP) since 2012 and is licensed with IIROC. Don has over 35 years of experience in dealing with clients' financial planning needs. Don specializes in investments through ACP but also has extensive tax, insurance and estate planning knowledge which has been the cornerstone of Halton Financial Group for many years. Don earned his Chartered Life Underwriter (CLU) designation in 1995, Chartered Financial Consultant (C.H.FC) designation in 1997, Certified Financial Planner (CFP) in 1997, Fellow of the Canadian Securities Institute (FCSI) in 2012 and Chartered Investment Manager designation (CIM) in 2013. Don is also a Commissioner of Oaths as well as an IRS Certifying Agent. Don offers securities products through ACPI.
Don is actively involved in the community of Burlington supporting minor hockey, the Burlington Women's Curling Club and the Dundas Lions Club's Annual Ribfest. Don is also a key member in organizing the Beverly Charity Classic Golf Tournament.
Brendan Enright Ext. 1040
Investment Advisor/Portfolio Manager - ACPI
Brendan joined HFG in 2016. He began his career in financial services in 2009 and has held positions of Reginal Branch Manager, Auditor – Business Conduct, Senior Compliance Branch Manager, Investment Advisor and Portfolio Manager. He has provided comprehensive financial planning solutions since 2012 and enjoys working closely with clients to develop and implement customized wealth accumulation and retirement income strategies.
Brendan has held the Certified Financial Planner® designation since 2012 and the Chartered Investment Manager (CIM®) designation since 2018. He is registered and offers investment advice through Aligned Capital Partners Inc.
Outside of the office, Brendan likes to spend his time outdoors golfing, hiking and camping with his wife and daughter.
GLORIA TONG
Gloria has over 45 years of experience in the insurance and investment industry, 25 with an insurance company and over 20 working with Don and his clients. As she winds down to retirement, we are currently only graced with her knowledge twice a month. She continues to have a great rapport with all of Don's clients and staff.
TARA DONKERS Ext. 1070
Executive Assistant
Tara has over 25 years experience in the financial industry. Since 2004 she has worked as Don's Administrative Assistant having ten years experience with another advisor prior to coming on board.Tara is knowledgeable about the financial industry and tax regulations and also has an excellent relationship with Don's clientele.
SANDRA JARVIS Ext. 1010 Executive Assistant
Sandra has over 20 years experience in the financial sector. She has been a member of Don's team since 2012 bringing with her extensive knowledge in the insurance & banking industries. Sandra is a licensed insurance assistant who relates very well to Don's clients insurance and GIC needs. She handles all Estate Administration.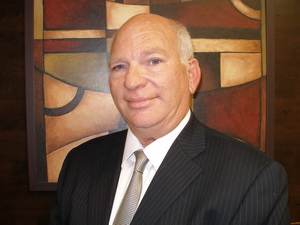 GORD FLACK Ext. 1050
Tax Administrator
Gord is our resident tax preparer. Gord started full time with Halton Financial in 2012 having worked part time over the tax season with Don for several years prior. His tax base knowledge continues to grow which enables him to prepare & file individual client taxes, client business taxes, US returns and Estate returns.
Tina Oglesby Ext. 1030
Executive Administrator
Tina has over 5 years in the financial industry and has worked closely with pensions and administering the transition from retirement and brings that asset to our team. While handling the day to day processing and follow up support she will assist in delivering excellent client service. Prior to working in the financial industry Tina worked for 10 years in the healthcare sector which provided her with the experience to relate to people and build meaningful relationships.